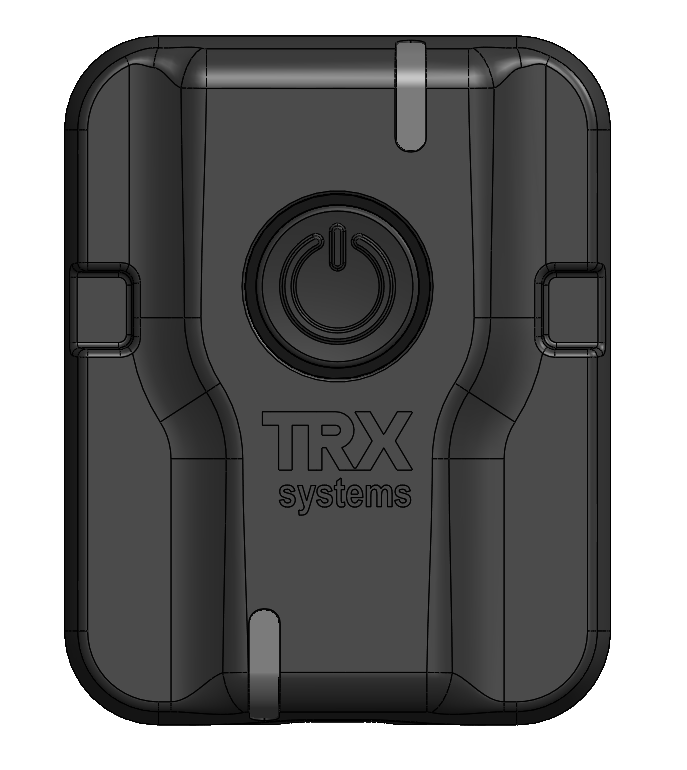 On/Off Procedure
Press the power button to power on the tracking accessory. The top LED will turn on solid green to indicate the device powering on.
Hold down the power button for at least 1/2 second. The top LED will turn on solid green to indicate power down in progress. The green LED will turn off when power down is complete.
LED Indicators
 Top LED
Solid Green: Starting Up / Powering Down
Blinking Green: Anchor Mode
Blinking Blue: Tracker Mode - Connected to NEON
Blinking Orange: Tracker Mode - Disconnected from NEON
Top LED (Bootloader Mode)
Blinking Purple: Bootloader Starting / Download in Progress
Solid Purple: Bootloader Ready
Solid Green: Bootloader Success
Charging LED (Bottom)
Solid Orange: Charging
Solid Green: Charged
Off: USB Disconnected
Blinking Green/Orange: Charging Error
*NOTE:  If you have a Tracking Unit with a serial number between x01E0 - x028C or x9001 - x9039, your charging LED will have different indicators:
Green: Charging
Off: Charged or USB Disconnected
Blinking Green: Charging Error
Sensors
Dead Reckoning and Context Sensors:
3 Axis Gyroscope
3 Axis Accelerometer
3 Axis Magnetometer 
Barometric Pressure Sensor
The tracking unit contains an array of sensors. The software running on the tracking unit uses these sensors to produce a relative inertial path, user posture, and inferred map information.
Inferred map information includes detected structural features such as staircases, elevators, floors, or building entrances and they are paired with unique magnetic and RF signatures. NEON uses this information to create a virtual map of an indoor space and to correct a user's location to a known structural feature.
The Tracking Accessory can detect if the user is on their back, lying prone, on left side, on right side, upside down, or standing upright. It can also detect if the user is not moving, moving slowly, or moving quickly.
The relative inertial path contains data such as the user walked forward for 10 meters then the user turned right 90 degrees. From here, the NEON software on a connected phone or tablet uses the inertial path, posture, and inferred map information to provide a real world location.
Physical Specifications
Size: 2.1 x 2.6 x 0.75 inches (52 x 66 x 19mm)
Weight: 2.0oz (58g)
Power: 
595mAh (S/Ns x01E0-x2DF and x9000-x9113)
660mAh (S/Ns x02E0-x0FFF and x9114-x9FFF)
Charging: 550mA max charge current
Material: Lexan Resin 121R