Follow these steps to connect the Anritsu device to the Signal Mapper application:
1. Turn on the Anritsu device, wait for it to boot, start measurements on a supported mode (Spectrum Analyzer - Channel Power Measurement, P25, P25_2, TETRA, NXDN, NBFM, PTC, DMR_2, LTE, Channel Scanner), and then open Signal Mapper. At this point verify that you are seeing the measurement displayed on the Anritsu device.
2. Connect the Anritsu device to Signal Mapper, wait 5 seconds, and you should see the permission dialog followed by the "Connected to Anritsu" popup. At this point you are connected.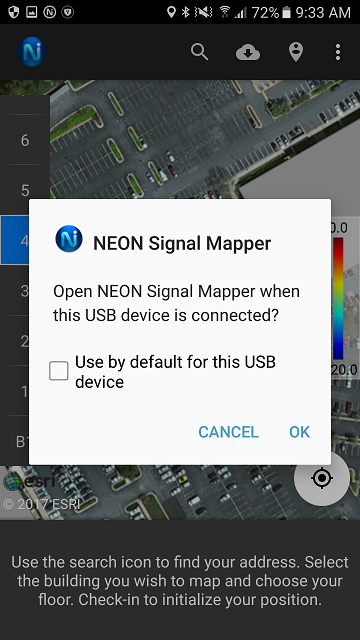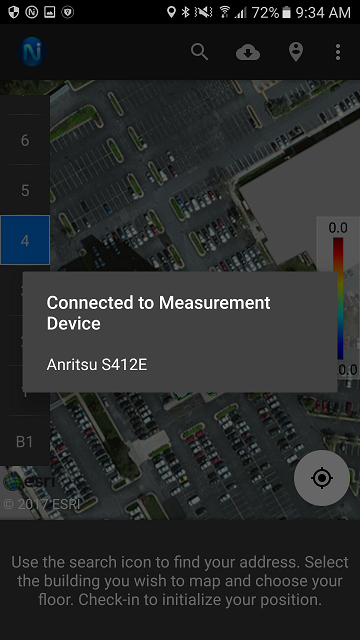 3. Start mapping and verify that you get colored dots.