What you will need:
- Tracking Unit

- a USB to Micro USB cable
- .cry firmware file.
- A PC
Procedure:
1. Connect the Neon Tracking Unit to a computer using a micro-USB to USB cable.
2. Press the power button within two seconds after connecting the Tracking Unit to the computer to activate bootloader mode. The Neon Tracking Unit will display a solid purple LED when bootloader mode is activated. 
3. Microsoft Windows will display the AutoPlay window for BOOTLOADER (G:). Select Open folder to view files.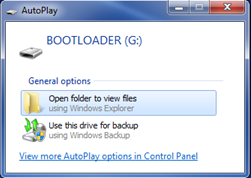 4. Copy and paste the .cry file into the BOOTLOADER (G.) folder. The top LED will blink purple as the firmware is loaded onto the Tracking Unit.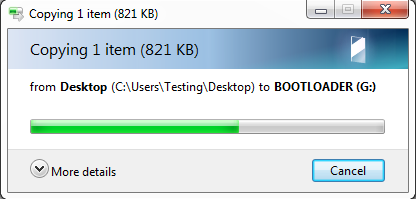 5. Once the firmware upgrade is complete the Neon Tracking Unit's top LED will be solid green. You can now unplug the tracking unit.